Spotlight on Past Presidents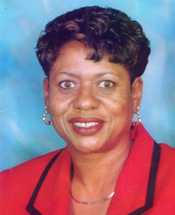 Beverly Wellons
Charter President and President Emeritus of NCBW, Inc. Southern New Jersey Chapter

The South Jersey Chapter of the National Coalition of 100 Black Women, Inc. (NCBW) ceased upon the death of the Chapter President Alice Corsey on July 1, 1997. Realizing that there was no longer an organization addressing leadership development, role modeling, cultural awareness, social action, economic development and political awareness in their communities for Black Women, five women: Helen Dessaw (deceased) Beverly Wellons-Ranton, Orissa Tilley, Algiers Holmes, and Joyce Warren, former members of the South Jersey Chapter met in January 1999 to address the void by starting a new NCBW Chapter. We reached out to Linda Watson, Immediate Past President, National Secretary, and National Chair of Membership of the Pennsylvania Chapter who graciously offered to assist us with our efforts.
Read more...
---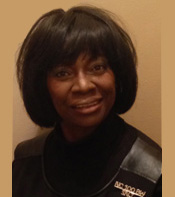 Lillie Wilson-Wells
Chartering Executive Vice President
President Emeritus, BOD
Vice President of Membership and Chapter Development

My interest in the National Coalition of 100 Black Women, Inc. began when I was introduced to its mission by a former member of an NCBW Chapter in 1999. Passionate about the mission, and full of excitement about an affiliate chapter in Southern New Jersey, I was recruited as a leader in the development of the Southern New Jersey Interest Group. Because of my desire to help grow the organization, I was aggressive in using my contacts and professional resources to provide seed money and in-kind donations for the Interest Group that exceeded five figures. The Philadelphia Inquirer and Daily News, my former employer for 30 years, was a major corporate sponsor.
Read more...
Events & News:

The NCBW-SNJ is proud to be a part of United Way of Greater Philadelphia & Southern New Jersey's Donor Choice Program. This program provides the opportunity to make a difference in your community, assuring that your donation is channeled to where the needs are greatest. We are pleased to inform you that donors can now designate a gift to NCBW-SNJ via the United Way of Greater Philadelphia & Southern New Jersey. Our donation code number is 52351 and we invite you to visit their website for more information.
---