President's Message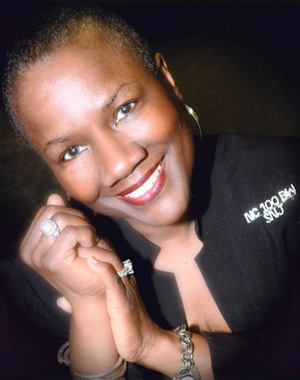 Greetings from the National Coalition of 100 Black Women, Inc. Southern New Jersey Chapter!
Thank you for taking the time to visit our website.   We are honored and excited that you chose to spend time here to learn more about our chapter.  Our mission is "To advocate on behalf of black women and other women of color through national and local actions and strategic alliances that promote leadership development and gender equity in the areas of health, education and economic empowerment."

We are one of 62 chapters across the nation.  I extend a gracious invitation for you to visit our National Website at www.nc100bw.org to learn more about our history.

As the Southern New Jersey Chapter of this national organization, we are responsible for providing  community outreach programs and recruiting like-minded women in the eight counties we serve across Southern New Jersey, including:  Atlantic, Burlington, Camden, Cape May, Cumberland,  Gloucester, Ocean, and Salem.

While an advocacy organization, the Southern New Jersey Chapter has three (3) signature programs that serve our community: 

One key program that embodies health, education, and economic empowerment is My Sisters Keeper.  This initiative provides free events, symposiums and seminars offered to women and community stakeholders that focus on care-giving, finances and health/wellness.

Our premier fundraising event is the "Candace Women of Achievement Awards Ceremony and Luncheon" - an afternoon of honoring women who have significantly impacted the Southern New Jersey and national communities in their chosen fields. 
The third and very important is our Scholarship Program.  We are proud of the work we have done in providing scholarships to deserving young women of color - high school seniors, and single mothers - who have gone back to school to further their college education.   Since 2001, we have awarded over $90,000 in scholarships, and in the past two years, we have awarded laptop computers to our recipients as well. 

As we continue our advocacy work on behalf of girls, women of color and families, we encourage you to learn more about us so that you will consider joining this dynamic group of women who make up the Southern New Jersey Chapter.   I extend a personal invitation for you to attend our monthly meeting to learn more about our organization.

Please consider adding NCBW SNJ Chapter to your charitable giving to support our advocacy and programs.  We are a 501(c)(3) non-profit organization and your contributions are tax deductible.

It has been a pleasure to share a few highlights about our organization, and extend an opportunity for you to drop me a note with any questions or comments you may have.

~May the spirit of this holiday season bring peace, joy, and much love to you and your family and friends!

Warm regards,
Darlene Walker
President